The Jan 6th Insurrection Was The Centerpiece of a Failed Coup by Donald Trump
Josh Marshall
My colleagues David, Matt and Josh have each addressed this question of the scope of the Jan 6th committee in different ways on the site this morning. I wanted to add my voice to theirs and add some thoughts of my own.
Especially Republicans, but not only Republicans, want to focus any investigation on the narrow questions of the security breach itself. How did the insurrectionists manage to enter the Capitol complex? This is wrong and insufficient on many counts, not least of which is that we basically already know the answer. Just as important it focuses the inquiry on the possible shortcomings of some of the primary victims – Capitol Police officers who failed to protect the premises.
Read More
| News
As the Jan. 6 committee holds its first hearing Tuesday, lawmakers' primary focus will be the storming of the Capitol. Law enforcement witnesses will discuss how that day unfolded, and what they saw as they defended the building against the rioters who flooded in, seeking to confront members of Congress.
Read More
The full story of the conspiracy
Since President Joe Biden first ascended to office flanked by the barest effective Senate majority — an evenly split chamber and Vice President Kamala Harris' tie-breaking vote — one Senate rule has earned more ink than any other: the filibuster. In its current form, the filibuster demands 60 votes to proceed to debate on most legislation.
Read More
| Prime
Sometimes, in politics, an evocative piece of imagery sticks and becomes something of a meme. "Democrats in disarray." "Shattering the glass ceiling." "Drain the swamp."
Read More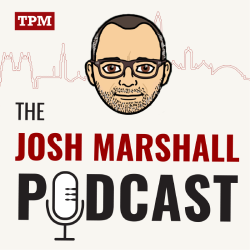 Ep. 182: Pelosi's Veto
While discussing the fate of the bipartisan infrastructure package, Josh and Kate react in real time to the news that Speaker Nancy Pelosi is rejecting some...
MEMBER EXCLUSIVES
PRIMEWIRE